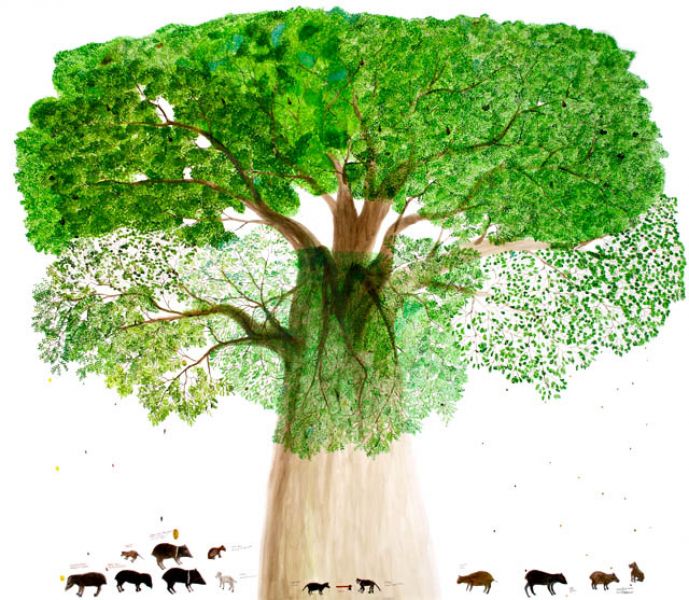 Image by Abel Rodríguez Munaime. The Tree of Life.
Environment, Health + Humanities (EnH+Hu) in Latin America is as a cross-disciplinary approach that brings together history, philosophy, cultural studies, art and literature, social theory, environmental science, global health, energy, and technology studies (STS) to offer new forms of critical representation and narration of the politics of nature and health in the region. By virtue of its hybrid nature, EnH+Hu combines skills, methods, and theories from several humanities disciplines to the analysis of problems and issues of high relevance for society in the context of new science and technology developments.

CLACS EnH+Hu grew out of the Hemispheric Indigeneity in Global Terms project that looked at the resilience of Native and Indigenous communities in the region. Their marginality but also centrality after centuries of negligence, persecution, repression and attempts at integration is remarkable. The project became a scholarly perspective that in comparative/contextual fashion has been looking at Indigenous worldviews, in particular the ones related to self-representation and governability, health and environment, and the ontology of being Native/Indigenous in today's global age.

EnH+Hu and HI are ongoing collaborative programs between CLACS and many departments, units, scholars, and students at Duke University and beyond.
Featured Events:
The Duke Center for International and Global Studies, Rethinking Diplomacy Program presents a series of webinars, a conference, and policy dialogue on Environmental Peacebuilding in Colombia. Since the peace agreement signed by the Colombian Government and the FARC-EP (the oldest guerrilla in the world) in 2016, peace-building efforts have been having a transversal component that is related to the management of the rich environment and natural resources of the South American nation.
Organized by the Environmental Peacebuilding Association(link is external), Duke University Center for International & Global Studies/Rethinking Diplomacy Program (DUCIGS/RDP), the Global Green Growth Institute(link is external), and the Environmental Law Institute(link is external), the series touches on some of the challenges and opportunities of this major case study on diplomacy, nation and peace building, and environmental policy.    
The webinars are published below (with reports about each one).  
The webinars covered a number of themes: COVID19 and the environment in Colombia, Environmental Defenders and the ESCAZU Agreement, Gender and Race in Peacebuilding, Climate Litigation, Transitional Justice, and Rule of Law.
Following the webinar series, a conference was organized in Spring 2021. A two-day event will be hosted in Colombia. A public seminar was presented on the first afternoon of the conference, followed by a day-long conference for a small group of researchers and practitioners to discuss preliminary research on environmental peacebuilding in Colombia. Panels included water; land, forests, and protected areas; extractives; conservation; narcotics; and agriculture. This event was be invitation-only. But participation and assistance was massive.
Following a Policy Dialogue was held over a two-day period, with participation of policy makers, civil society and governmental officials. The dialogue focused on topics such as: judication of deforestation, land and forests management, regulation on extractives, and adaptation to climate change. The dialogue provided a forum for decision makers and researchers to discuss key issues in managing Colombia's natural resources to support the transition to peace with legality.
Finally, a volume presenting the whole process was co-edited by members of the main committee (Erika Weintal, Ángla M. Amaya, Miguel Rojas-Sotelo, etc). The manuscript was revised and publication is expected by fall 2022 under Universidad Externado Press. 
+++++++WEBINARS & REPORTS
Report 1: COVID-19 and Environmental Peacebuilding in Colombia 
Report 2: Legal Scholars Discuss Climate Legislation & Environmental Justice in Post-Conflict Colombia
Report 3: Colombian Environmental Defenders Discuss Ethnic, Indigenous, and Nature Rights
Report 4: Junior Scholars Review Environmental Peacebuilding Literature 
Pluriversal Politics, The Real and the Possible Conversation with the author, Arturo Escobar in conversation with Emmanuel Rozental-Klinger. Arturo Escobar one of the most important cultural anthropologists of his generation. His research focuses on political ecology, ontological design, and the anthropology of development, social movements, and technoscience. His books include Encountering Development: The Making and Unmaking of the Third World and the forthcoming Designs for the Pluriverse: Radical Interdependence, Autonomy, and the Making of Worlds. Emmanuel Rozental-Klinger (M.D) is a physician and surgeon, author, and activist in Indigenous and popular movements of the continent. Founder of the Tejido de Comunicación [Communications Team] of the Association of Indigenous Councils of Northern Cauca (ACIN). Founder and member of the Pueblos en Camino initiative, weaving resistance and autonomy between peoples and processes. "As inequality and environmental degradation worsen, the search is not only for alternative development models but also for alternatives to development itself. Post-development challenges the idea that all countries must develop along Western capitalist lines according to these dictates."
Featured Faculty Projects:
William Pan (Global Health, Nicholas School) Preventing Malaria in the Amazon Just Got Easier
Feature Events:
NCLAFF Environmental Film Series (2019)
Narrating Nature Humanities Futures
Featured Courses:
ENVIRO 315S / DOCS 315S | Narrating Nature Documentaries for Environmental Studies | Visit Youtube Channel
ENVIRO 982 / DEL Sustainable Development Colombia |
Featured Publications:
Miguel Rojas-Sotelo, Erin Parish (Author), Deborah Jenson (Foreword). 2019.  Be Patient | Se Paciente: Artistic and Medical Entanglements in the Work of Libia Posada First Edition 
Folch, Christine. 2019. Hydropolitics: The Itaipu Dam, Sovereignty, and the Engineering of Modern South America 
Miguel Rojas-Sotelo and Dalia Patino-Echeverri, Editors. 2018. NARRATING THE ENVIRONMENT. Humanities Futures (online publication)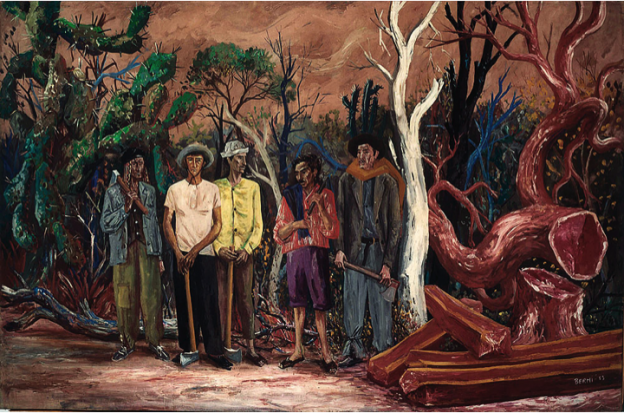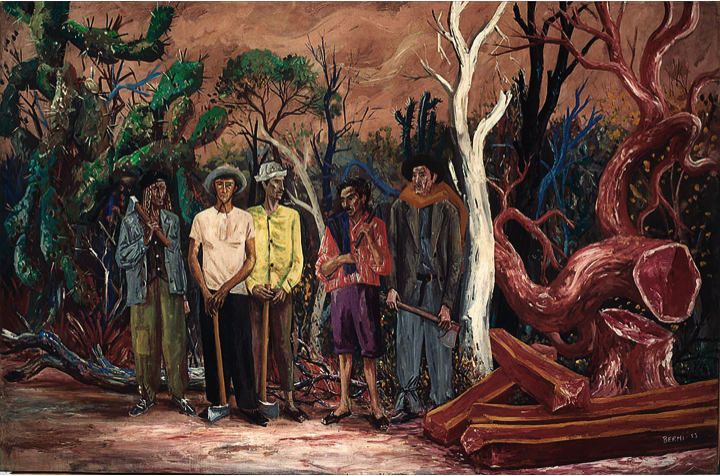 — Gisela Heffes —
— Jonathan Colin & Fernando Arias —
— Abel Rodríguez, Maria Clara van der Hammen, Carlos Alberto Rodríguez —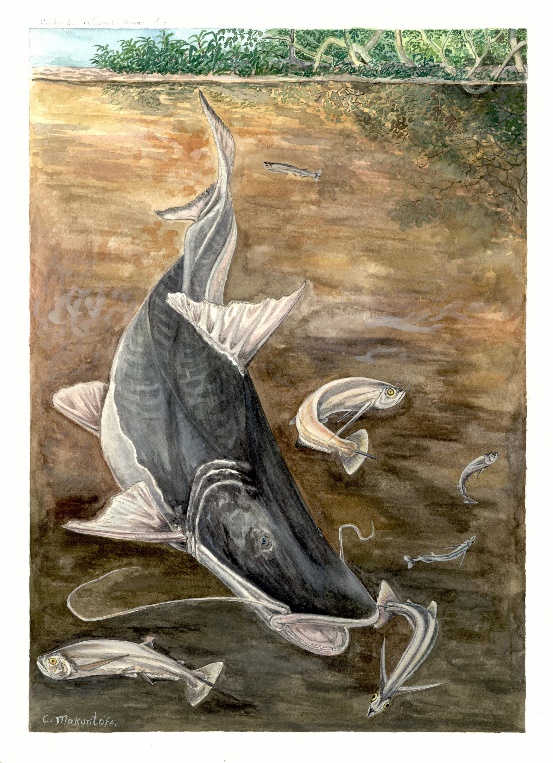 — Carlos Alberto Rodriguez, Maria Clara van der Hammen, Luis Angel Trujillo, Confucio Hernandez —
— Christina Siebe —
— Astrid Ulloa, translated by Iván Vargas —